Call 888-866-4317 To Learn More about the 2018 mazda CX-5
The smallest details can sometimes make the biggest impact. This kind of thinking inspired our engineers to spend years developing SKYACTIV-VEHICLE DYNAMICS with G-Vectoring Control, a subtle new technology that comes standard on every new 2018 Mazda CX-5 at Mazda of North Miami. Designed to help our customers in Miami and from across the state of Florida achieve a smoother and less fatiguing drive, this innovative system works seamlessly by adjusting power delivery and shifting vehicle weight when cornering. The thing that stands out the most to our Miami, Florida customers is how great the new 2018 Mazda CX-5 drives, and we wouldn't want to have it any other way.
Unique Crossover Design
One of our goals for the new 2018 Mazda CX-5 was to design a color that perfectly complemented every curve and angle, giving this stylish compact SUV even more depth, richness and luster. The new Soul Red Crystal Metallic paint does just that, inspiring owners in Miami and the surrounding areas to explore everything south Florida has to offer like never before. The unique three-layer paint process featured on the all-new Mazda CX-5 uses the changing light to create a constant sense of movement, even when the vehicle is at a standstill.

What sets Mazda design apart from other brands is our obsession with the ultimate form of beauty, and that's apparent the moment you lay eyes upon the new 2018 Mazda CX-5. Our KODO: "Soul of Motion" design philosophy is based on creating cars such as the 2018 Mazda CX-5 that embody the dynamic beauty of Florida life and visually suggest different expressions of this energy. When designing the new 2018 Mazda CX-5 we created objects with different forms, exploring how each moved people's hearts. At Mazda of North Miami we breathe life into art forms, including the expressive style of the all-new 2018 Mazda CX-5.
Driver-Focused Interior
The interior of the all-new 2018 Mazda CX-5 is even quieter than its predecessor, which is saying a lot. Mazda engineers incorporated unique sound-deadening materials such as sound-insulating glass and extensive seal insulation which results in a significant dulling of any unwelcome road noise. Most of our Miami, Florida customers noticed this improvement immediately, thanks to their conversations now being clearer while engine noise and vibrations emitted from the 2018 Mazda CX-5 are diminished. So whether you're enjoying the peace and quiet of driving alone or talking with your passengers, your south Florida drive can now be even more relaxing in the 2018 Mazda CX-5.

As you enter the new Mazda CX-5 models featured at Mazda of North Miami, you'll notice a connection from the very first touch that's passed directly from the hands of the craftsmen who created them. This is the philosophy behind the human-centric design we used when crafting the interior of the 2018 Mazda CX-5 crossover. Thoughtfully selected textures and finishes and perfect positioning of door handles and controls meet up with an expansive and intuitive interior space that was designed for the driving enjoyment and rejuvenation of Miami, Florida owners.
Call 888-866-4317 To Learn More about the 2018 Mazda CX-5
The 2018 Mazda CX-5 is Available in the Following Trims
Sport
Touring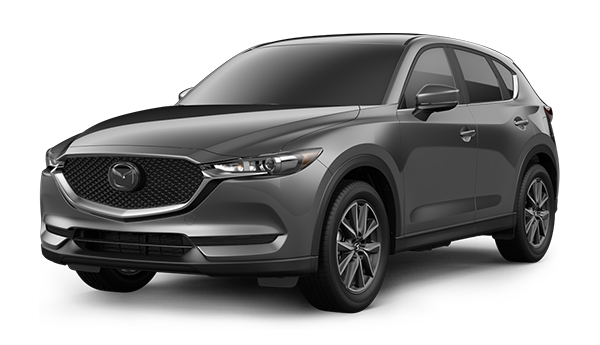 Grand Touring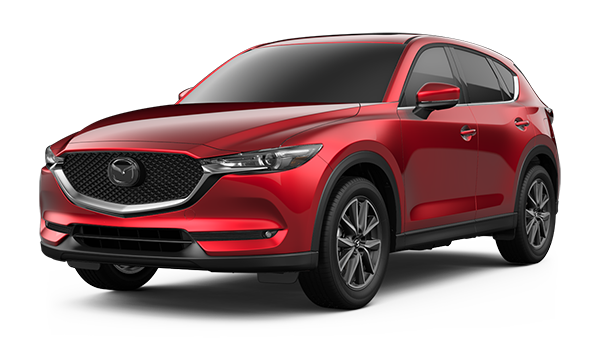 Mazda of North Miami serves customers from Hollywood, Fort Lauderdale, Hallandale, Aventura, Miami and all of the surrounding communities, helping them find a new 2018 Mazda CX-5 that can meet all of their needs. We take pride in the unprecedented level of service that our sales professionals are known for providing, and we work hard to ensure that each individual that enters our dealership leaves satisfied. When you're ready to purchase your new 2018 Mazda CX-5, stop in and speak with the friendly sales personnel at Mazda of North Miami.