Call 888-866-4317 To Learn More about the 2018 Mazda3
Exhilaration has always run in the Mazda3 family, and the the new 2018 lineup at Mazda of North Miami in south Florida continues this legacy. Mazda3's already excellent performance and handling amplify the exhilaration with a precisely tuned 4-wheel independent suspension system. Additionally, the 2018 Mazda3 comes with your choice of manual or automatic transmissions powered by spirited 2.0-liter or 2.5-liter SKYACTIV®-G gasoline engines, with the 2.5-liter offering Miami, Florida owners 184 horsepower and 185 lb-ft of torque!
Designed to Stand Out
The exterior of the new 2018 Mazda3 4-Door models at Mazda of North Miami is the true epitome of KODO design. Its sleek and sporty contours tell you everything you need to know about how these exciting new models drive, without you ever even getting behind the wheel of one. And with available features that include 18-inch alloy wheels, LED headlights and a rear decklid spoiler, it's now easier than ever for Miami owners to elevate the styling of their 2018 Mazda3 to an entirely different level.

New 2018 Mazda3 models at Mazda of North Miami in Miami were designed from the wheels up. The sleek and stylish available 18-inch alloy wheels allow owners to turn heads equally as quickly as they turn corners. Even at a standstill, the dynamic design in the wheel spokes of these new 2018 Mazda3 models gives them the appearance of speed in motion. And beyond their athletic and high-end appearance, they've been specially designed to suppress road noise while also heightening handling stability.
Elevated Mazda3 Interior
Every detail of the 2018 Mazda3 interior was designed to make driving more enjoyable for Miami, Florida owners. From the instrument panel to the gear selector, everything inside the new 2018 Mazda3 was placed with both intention and care, making your every move more intuitive. Why would we take all of this time and go through all of this trouble? To let 2018 Mazda3 owners in Miami focus on what matters most: driving.

The sport seats featured in the new 2018 Mazda3 were contoured to mold perfectly to the body in order to provide both you and your passengers with a more comfortable and connected ride, no matter how long your Miami commute happens to take. The high-end sports seats featured in the new 2018 Mazda3 models at Mazda of North Miami are available in cloth, leatherette or dual-stitched leather, and they're as carefully crafted as they are easy on the eyes.
Call 888-866-4317 To Learn More about the 2018 Mazda3
The 2018 Mazda3 is Available in the Following Trims
Sport
Touring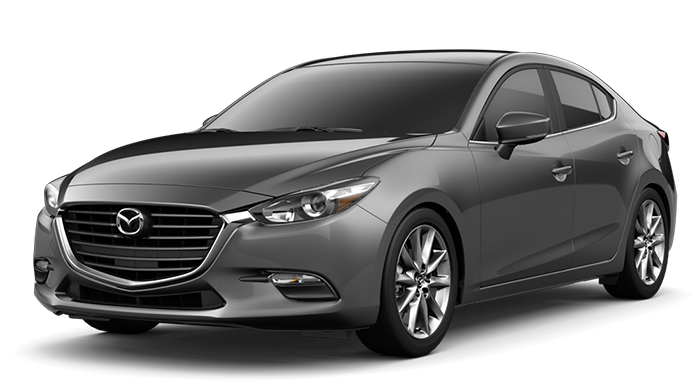 Grand Touring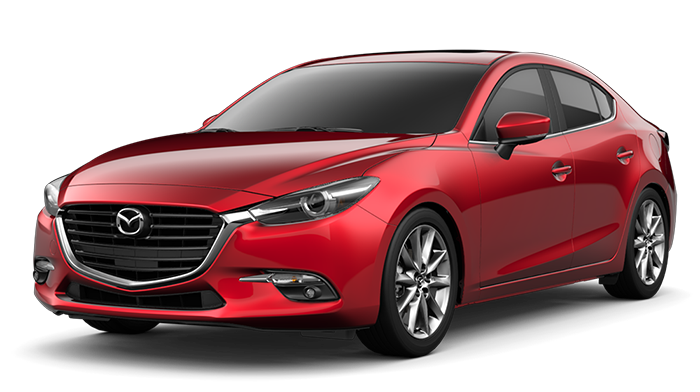 Mazda of North Miami serves customers from Hollywood, Fort Lauderdale, Hallandale, Aventura, Miami and all of the surrounding communities, helping them find a new 2018 Mazda3 that can meet all of their needs. We're take pride in the unprecedented level of service that our sales professionals are known for providing, and we work hard to ensure that each individual that enters our dealership leaves satisfied. When you're ready to purchase your new 2018 Mazda3, stop in and speak with the friendly sales personnel at Mazda of North Miami.