History of Miami – John Collins (2 of 4)
John Collins
Episode 2 of 4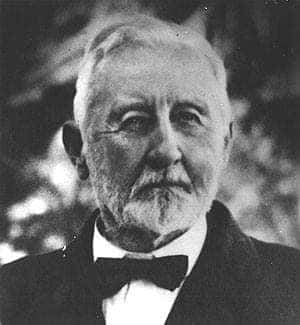 Owner of 5 miles of land in what was soon to become Miami Beach, John S. Collins decided to start working his land his own way. By 1907, his concept of cultivating exotic produce was a huge success. However, the transportation was scarce and his fruits and vegetables would not survive the trips up north.
Collins had three sons and two daughters who worked in the family business, responsible for a nursery farm in New Jersey, a land the Collins had cultivated for 6 generations.
At this point, in 1907, John Collins was not interested in tourism. He just wanted to deliver his products faster. In order to achieve this goal, he needed more money than what he could afford. Therefore, he went to his children asking for money to invest in a canal.
Collins' children were used to his father asking for investment since he had done many times before. Not all his investments panned out. So this time, his children were not sure about the type of land their father was trying to invest in. They decided to help their father with the condition of building a bridge across the canal to open the beach to the public and increase its real estate value.
This decision was the first step of a major change in Miami which started with a farming vision but ended up being an international paradise. There are many more interesting facts to be known about John Collins' life. Continue reading about the life of John S. Collins and his influence in Miami Beach.